This winter has been especially hard on my skin...and the snow hasn't even begin to pile up yet. *sigh* For some odd reason, I've been breaking out really badly all along my forehead. It's been driving me crazy! Especially since that's all I can think about whenever I see myself in the mirror (could it be my bangs causing it??) But no one else around me seems to notice it...don't you hate it when ppl say, "Ohh...it's all in your head. I don't see anything!" Maybe that could be the case, but I seriously haven't broken out this much since I was a teen back in high school subsisting on a diet consisting solely of potato chips, pizza's, and soda (damn, that sounds realllllly good right about now. Damn my whole "Don't eat anything after 5 p.m." restriction! Sadface.) It feels as though these volcanos are about to erupt!
I know...I didn't want to put up my bare face but just had to show that I don't have the best skin. I have dull, sallow complexion with some undereye "worry bags", haha. I worry a lot, as you see.
BUT THANK THE LORD ALMIGHTY!!! I was able to get rid of all of those nasty little suckers using a very simple regimen!!!!!! I wanted to share with you guys in case anyone else's face has been acting all sorts of crazy. Just fyi, my skin can be classified as more on the dry side (with a oily T-zone).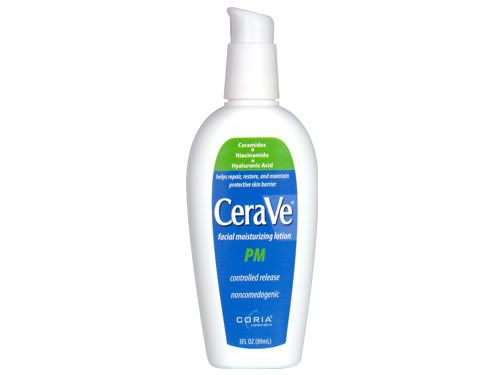 The
CeraVe Facial Moisturizing Lotion PM
has been a complete godsend!!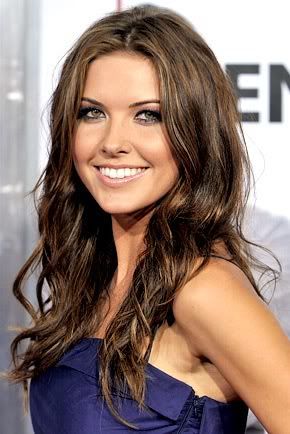 I originally read about this one of those celebrity gossip magainzes in which Audrina Patridge states that she puts this right on her face as she boards the airplane. The high altitude tends to dry and suck the moisture right out of your skin, so it's been recommended that you lather up on some good ol' lotion before taking flight.
It can be found at your local drugstore (i.e. CVS, Walgreens, etc). I got mine for $12.99 I believe, not exactly sure but it's under $15 or something. Well worth your money!!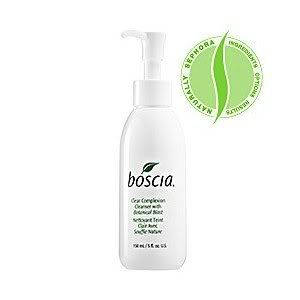 The next thing I use every night after I take off my makeup is the
Boscia Clear Complexion Cleanser w/ Botanical Blast
. I have been using this for over 2 and 1/2 years and am in love with it! This is my fourth bottle that I have purchased. It makes your face feel so clean after you wash it off. You should massage it gently all over your face, concentrating on the areas you are prone to your break-outs for up to 1 minute at least. Let it absorb and soak in, then rinse all the residue off! I cannot stress how much this product has saved my skin. You can find it at your local
Sephora
for $26. Best part? It does not consist of any parabens or sulfates, so it shouldn't irritate most ppl's skin.
So yeppers! I just wash my face every night with the Boscia cleanser, and follow up with a generous amount of the CeraVe night moisturizer all over my face. And BAM!!! I'm good to go. Be sure to drink plenty of fluids throughout the day, too. I know this sounds gross but I go to the bathroom almost every hour while I'm at work, that's HOW MUCH H2O I be drinkin'. It's gotten so routine that some ppl at work have started to spread rumors that I'm bulimic or on drugs (why else would I be in the bathroom, huh? I must be throwin' up my food or snortin' something. So fuckin' lame, folks! I even have pregnancy rumours going around because I've been eating weird things like eggs, pickles & ketchup. But I just like to eat an insane amount of food, and particularly in weird combinations lol. *shrug*)
Hope that helps anybody out there. I know how it feels when your skin does not feel in its prime tip-top condition. I get so self-conscious when someone is standing close to me, even if it's just one tiny itty-bitty beauty blemish. I seriously do think it's all in my head, lol. Please let me know if you have any "tried-and-true" beauty products to keep your skin clear and healthy looking! Thanks :-)