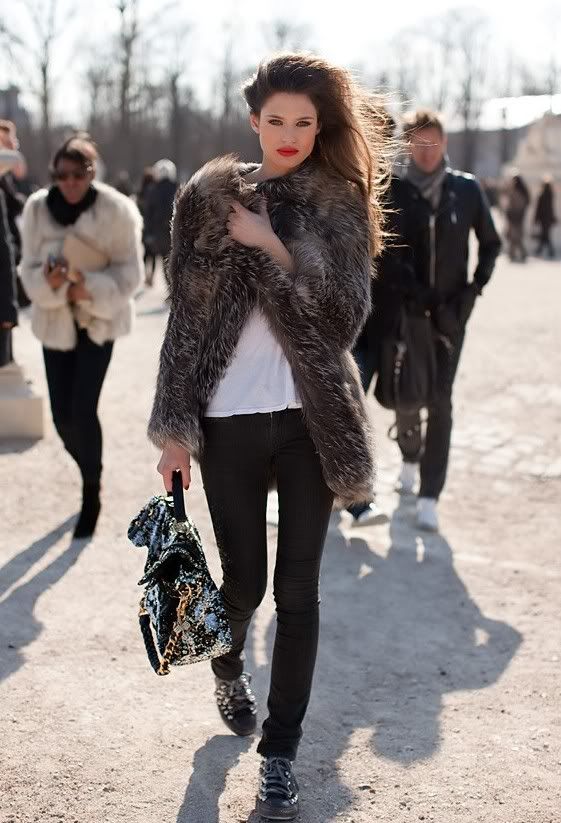 Ok, I lied. I guess I can't ever really leave blogspot. It's my home, my sanctuary. My little humble abode where I can release my most inner, deepest thoughts, feelings and fears. So welcome me back! :) (Oh yeah, the picture above is just BEAUTIFUL!!!! I love everything about her style. Her lip color is AMAAAZIIIIIIIIING.)
I just went to Tyson's Corner Mall today. GeeZ, the place is a fuckin' nightmare! Each store's line would have me waiting at least 15-20 minutes, no lie! I just went to get my bf's sister-in-law this bangle from the COACH store. It is the :
"COACH POPPY HALF INCH STRIPED HINGED BANGLE"
in Amethyst
They normally engage in a "Secret Santa" type activity every year, and finally---after THREE years of being together with him, his family finally decided to include me. I didn't put anything on my Wish List. I just put that I want a gift card from either F21 or Sephora. And I guess, whoever is my Secret Santa asked me a question: "Don't you need anything else?" To which I typed, "Nah. I already got lucky and have Joseph ;)" I'm sure once they read my response, they will either proceed to gag or throw up...hmm, I think a combination of both! Lol! I can't say that I really want anything. I'm more than blessed with all the material possessions that I already have. The ONLY thing I could think that I could *possibly* want is maybe to try out La Mer Cream. But even then...it's really unnecessary, lol. I already treat myself to everything I want. I work very hard, and if I want something---I just get it for myself! No need to wait for someone to get it for me. I'm sure a lot of you ladies can understand. =]
This was what I wore during my chaotic trip to the mall (bf was hella pissed! He had to lug around 6 big shopping bags. Oopsie! :p) I loooooooove my hat so damn much. It's been cold in VA lately. But today was actually quite tolerable. It was cold, but thank God that it wasn't W I N D Y as it had been yesterday! I got this cute hat from H&M. I had no idea that their hats come in sizes. Boy, imagine my surprise when I saw that the tag had said "LARGE". Does that mean I have a fat head? I always thought it wasn't fat. Just very long like an egg-shaped, hahaha. Ohhh, come to think of it. I kinda resemble a bobble head....*sadface*
If only I was nearly half as cute as said bobble head above. Siiiigh. No, you seriously don't understand! One of my co-workers at work is on a softball team. On his off time from try-outs season, he throws paper balls at my head 'cause it's pretty big. He almost always hits me right on target! Grr, I get so pisssssed. But I gotta admit, if I were in his shoes...I would be aiming for me every day, too. Lol.
So the above two products are the only things that I got at Sephora. I wanted the Perfume Sampler Kit because in it includes a voucher for a FREE *FULL-SIZED* version of either of the perfumes that are in the kit. Not a bad deal for $50. I've been using Vera Wang's Princess or the Ed Hardy's women perfume for winter. But I'm looking to venture out. I also got the Sephora Mascara Sampler because if you know anything about me, I HAVE TO HAVE LONG LASHES ('member I'm the one who has used every lash serum product known to mankind...literally). I think long lashes just give such a flirty, youthful appearance. And the thing is, I suck suck suck at false eyelashes. I am so jealous of all you girls who can put those bad babies in less than 10 seconds! It takes me 15 minutes and even then, it looks like dead caterpillars are trying to wiggle off my eyelids. Such a sight for sore eyes *smh*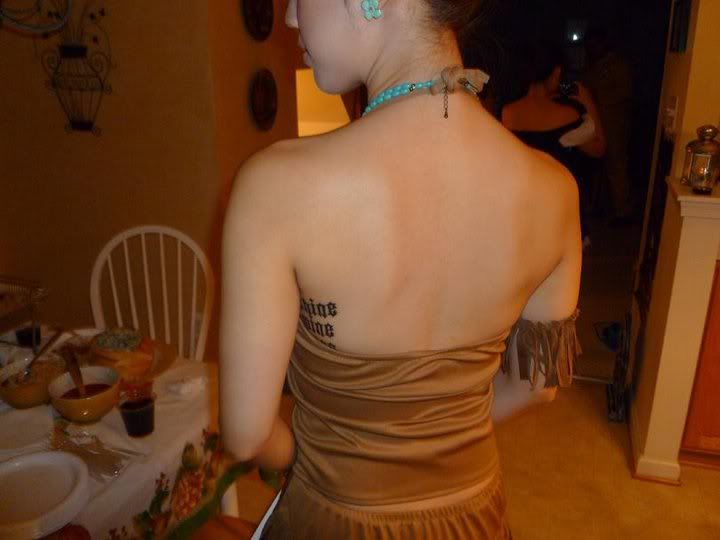 Oh btw, to bring you guys up to date. I got me a tattoo! Yay! About fucking time! I have the huuuuugest fear of needles (add to that, cotton balls and killer whales. Stop laughing already! I fear what I fear, hear?) so for me to get it alongside my rib really was quite an experience. I'm not really going to go into what it says...but it's all Gothic font block letterings. I'm itching for more tattoos and that will most likely be taking place very soon *Fingers crossed*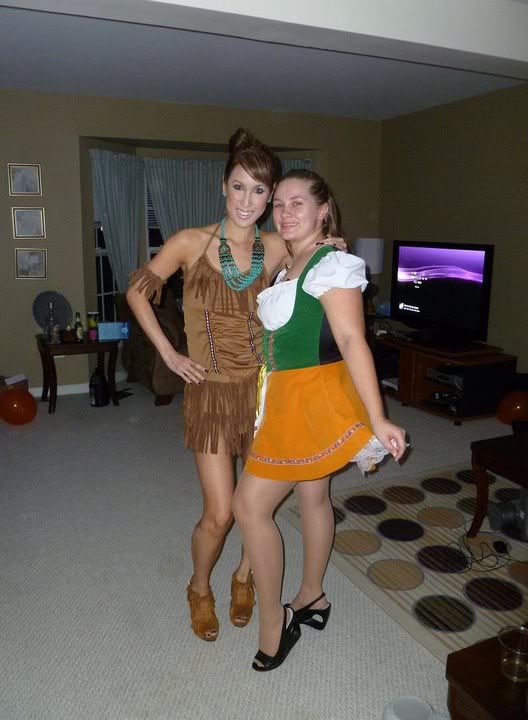 Leave you guys with a LATE picture of my Halloween this year. This is one of my closest girlfriends. I've known her since middle school.. she's getting married next year. Damn, we all gettin' so o*l*d. Makes me sad..........to be a kid again. I wanna be carefree again...
Eeeeiiii...not sure why the pictures are all different sizes. *facepalm* I fail!